Dash Cam Footage Can Make or Break Your Car Accident Case
POSTED ON May 8, 2020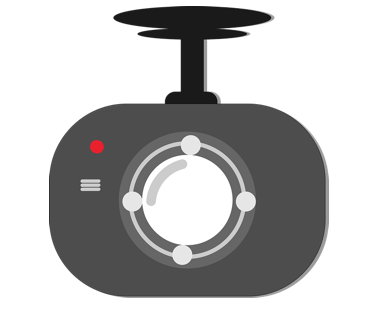 Nevada is a comparative negligence state. While, the evidence captured in a dash cam video can help prove fault against the other driver in an auto accident case. But it can also be used to prove that the accident victim is partially or entirely at fault, which could lead to a reduced award.
What is Comparative Negligence?
Nevada's comparative negligence law allows the plaintiff of a personal injury case to recover a percentage of their damages provided that the defendant is at least 50% responsible. However, if the plaintiff is found to be more than 50% at fault for the accident, he or she will not be able to recover any damages.
Evidence that a Dash Cam Could Provide
A dash cam can be great for providing conclusive proof of who is at fault in an accident. For example, a driver could be driving along the highway and then suddenly hit by another car and not see who hit him. The dash cam might catch the crash; therefore, there is video evidence that can be supplied to the insurance company or to the court if the claim turns into a personal injury suit.
However, a dash cam can also provide proof that the injured accident victim contributed to their injuries because they did something wrong. The video from the camera could show that the victim was distracted by a passenger or being on the phone or was driving slightly above the speed limit. These factors can be used against the injured victim and reduce the amount awarded from the defendant's insurance company or in a personal injury case, even if the other driver was mostly at fault.
Nevada's Dash Cam Laws
Dash cams are legal in Nevada when used legally. Because they come with audio recording software, they can pick up conversations or other noises within a vehicle, which brings up the question of whether the user is unknowingly interfering with surveillance laws. Ideally, drivers should advise their passengers that they are being surveilled.
A police officer who has reasonable cause can ask a driver to provide dash cam footage if the driver has been stopped for a traffic violation or has been in an accident. The video footage could provide proof of what happened during an accident if there were no witnesses other than the drivers.