Mass Transit Injury Claims in Las Vegas
POSTED ON December 14, 2020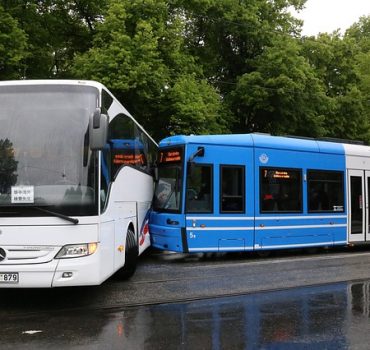 The laws that apply to mass transit injury claims differ from those of other personal injury cases. Mass transit injuries are personal injuries that occur from accidents with, or when riding in, mass transit vehicles. Buses, taxis, limousines, shuttles, airplanes, helicopters, and trains are some of the vehicles that qualify as mass transit.
Mass Transit Vehicles and Standard of Care
The terms applied to mass transit accidents are different from those used for regular vehicle accidents. The law defines mass transit vehicles as common carriers. Operators are held to a standard of care rule, which includes:
Making sure passengers are reasonably safe by properly maintaining the vehicles
Guaranteeing the vehicles are operated by fully trained professionals
Keeping entrances and exits clutter-free for safety reasons
Providing the necessary security measures
Keeping safety equipment accessible at all times
Limits on Mass Transit Injury Claims
There are limits on the damages that injury victims can pursue after getting hurt while riding in public or private carriers. Laws for public, government-run transportation are much stricter than the ones against private carriers.
Government agencies may have different limits on lawsuits filed against them. In lawsuits against public transportation companies, exemplary or punitive damages are forbidden. Victims can seek compensation for damages like medical bills and pain and suffering. Nevada law limits the damages to $150,000. Some limits may also be applied to private carriers.
After mass transit accidents, there is a time limit for those seeking to make a claim. Under Nevada's Statute of Limitations, people generally have two years to initiate personal injury claims. When it comes to mass transit injuries, the limits can vary. The time limit to file a claim can be as short as two weeks, depending on the type of carrier and whether a government or private agency is in charge of it.
Legal Assistance for Mass Transit Injury Claims
An attorney will help a victim establish liability for the accident and understand the potential limits that he or she is facing when seeking compensation for injuries.
With the extra rules and timelines that can be stricter, victims can ensure they do not run out of time by contacting personal injury attorneys as soon as possible after their mass transit injuries.