How Can a Car Accident Lawyer Help?
POSTED ON April 18, 2022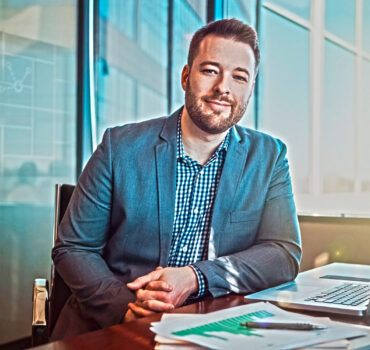 Injured victims who hire car accident lawyers to handle their personal injury claims win more often and recover approximately 3 times more on average than people who handle their claims on their own. How can a car accident lawyer help improve your chances of recovering compensation? A car accident lawyer can investigate your car accident claim and identify applicable laws. He or she can also help you determine your legal options and protect your rights. Your accident attorney can examine factors that may have contributed to the crash and identify the liable parties. Your lawyer will also handle the communications and negotiations with insurance companies and adjusters on your behalf.
Additionally, your accident lawyer can determine the settlement amount that would cover the full extent of your damages and other losses. The lawyer can also file a lawsuit and represent you in court if negotiations fail.
Should You Handle Your Car Accident Claim Yourself?
You have a higher chance of receiving compensation if you involve a lawyer than if you proceed without a car accident attorney. Insurance companies and at-fault parties are less likely to take your claim seriously if you don't have an attorney. Plus, handling the claim yourself can jeopardize your physical and emotional.
How Can a Car Accident Lawyer Help Maximize Your Injury Claim?
There are numerous ways a car accident attorney can maximize the value of your personal injury claim.
Investigating Your Accident and Compiling Evidence of Liability
Your lawyer will investigate your motor vehicle accident and collect evidence to establish liability in your car accident claim. The lawyer will examine the pictures of the accident scene to gather more information about your crash. He or she might also physically visit the scene to see if photographic evidence might have left out other small, yet crucial details.
Your lawyer will obtain all the official accident records or police reports in your case. He or she will constantly communicate with police officers investigating your crash. The lawyer also contacts witnesses and obtain their statements. An experienced car accident lawyer will exhaust all avenues of acquiring evidence of liability. This may include working with an accident reconstruction team.
Helping You Identify All Applicable Laws and Options for Safeguarding Your Rights
The numerous car accident laws can be confusing to untrained eyes. Your injury lawyer will guide you through what to do after a car accident to ensure your rights are protected. Nevada law requires drivers involved in a crash that leads to personal injury, property damage, or death to safely stop at the accident scene, give aid, and exchange information.
If someone else was liable for the accident, you should not shoulder the responsibility of covering damages or losses arising from it. Nevada's law requires the liable party in a personal injury accident to cover the victim's damages.
If you were liable for the crash, you might be responsible for the expenses and losses suffered by the other party. In most cases, your bodily liability insurance covers these costs up to the policy limit. Your accident lawyer will help you in understanding bodily injury liability insurance coverages in Nevada.
Your lawyer can explain all applicable statutes in your case in detail. The lawyer will help you understand your rights and legal options to protect yourself.
Determining All At-Fault Parties
Your lawyer will review all contributing factors to determine potentially liable parties. The objective here is to help you maximize your recovery by pursuing compensation from multiple parties.
If the liable driver was operating a company car, his or her employer might be partially liable for your damages or losses. A manufacturer could also shoulder some liability for your injuries in an accident caused by an auto defect, such as defective steering components and brakes.
Handling Communications and Negotiations With the Other Party's Insurer
Your lawyer will take charge of all communications and negotiations with insurance company adjusters. This move will enable you to focus on your recovery journey. Insurance company adjusters are often searching for information to help them lower or nullify claims. They prefer communicating with claimants directly, as they may unknowingly disclose sensitive information.
Don't make their work easier. Leave all engagements with the insurance adjuster to your lawyer. This move will help you minimize the chance of your statement getting used against you. Your attorney will communicate and negotiate with the at-fault party's insurer on your behalf.
Determining the Value of Your Car Accident Claim
Your lawyer will determine your claim value by accounting for all expenses resulting from the accident. The lawyer will start by identifying all easily quantifiable damages, otherwise known as economic damages. They include medical bills, lost wages due to missed time at work, personal property damage, vehicle damage, and other out-of-pocket expenses.
The lawyer will then consider your injury severity, recovery time required, and the possibility of ongoing consequences, such as disability or vehophobia, to determine how much you will get for pain and suffering from a car accident. Your lawyer may also consider any scarring or disfigurement suffered and its location when calculating these non-economic damages.
Injuries like traumatic brain injury (TBI), severe burns, and spinal cord injury may have a long-term effect on you and your family. Your lawyer will calculate a settlement amount that will cover the full extent of your damages, including future medical costs and future lost income. The lawyer will collect evidence to prove your future needs by evaluating medical records, invoices, and statements from your whole medical care team.
Representing You in Court
If negotiations with the insurance company fail and your case ends up in court, your lawyer will represent you in court to help prove your case. He or she will present evidence to demonstrate the cause of your crash and show who is liable for your injuries. He or she may use statements from accident reconstructionists and medical experts to help convince the court to award you full compensation for your losses.
If you disagree with the jury verdict, your car accident lawyer can help you understand how to appeal your injury verdict in Nevada. A personal injury verdict appeal must meet certain conditions to be viable. Your lawyer can review your case and the verdict to see if you have justifiable grounds for filing an appeal.
How You Can Help Your Car Accident Lawyer Win Your Personal Injury Claim
Besides having an accident attorney on your side, you need to take certain steps to help your lawyer win your car accident claim. Getting medical treatment for your injuries is an excellent place to start. Your medical records and physician statements can help determine the impact your car accident had on your body. 
Follow your medical provider's advice, attend all appointments, and ensure your medical care journey has no gaps. That way, you will get the necessary documentation to prove you suffered legitimate injuries because of the accident.
Collect and preserve evidence. Start this process at the crash scene. This process involves taking pictures of the accident scene, obtaining the license and insurance details of the other party, and getting witness contact information and testimony. It also involves obtaining and properly preserving the police report, medical records, vehicle repair receipts, and wage loss documents.
Do not accept any settlement offer from the other party's insurer without consulting your lawyer. The first settlement offer is often much lower than the value of your claim. Once you accept an offer from the other side, you will likely lose the chance to recover additional damages.