Car Crashes on St. Patrick's Day
POSTED ON October 8, 2020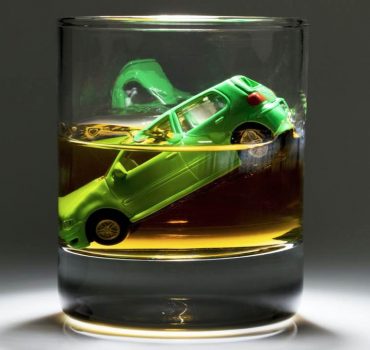 St. Patrick's Day DUI crashes are disturbingly common. This night of partying attracts many drunk drivers, a situation only compounded by the millions of intoxicated, bar crawling young adults looking to celebrate. DUI accidents involving other motorists or pedestrians can lead to serious injuries, costly medical treatment, and lifelong impairment in victims.
How to Prevent Car Crashes on St. Patrick's Day
During post-party hours, 69% of fatality accidents involved impaired drivers. In addition to a widely recognized drinking holiday, St. Patrick's day is the third-ranking holiday for cannabis use. Poly-impaired driving is now the most common impairment in fatal traffic accidents, making St. Patrick's day a cocktail of risks for DUI crashes. Below are road safety precautions for partygoers looking to celebrate.
Drivers
Impaired driving leads to a significant increase in the risk of car accidents. Drunk and impaired driving is dangerous for other road users, especially pedestrians.
Distraction is another leading cause of car crashes. Both drivers and pedestrians should remain alert while using the road. Drivers should concentrate on driving safely and not use cell phones while behind the wheel. If a driver has been drinking to the point of impairment, he or she should find a designated sober driver, use a taxi, find public transportation, or use a ridesharing service. Additionally, people should not drive through peak bar-crawling areas if possible.
Pedestrians
Pedestrians need to remain alert while on the road and wear reflective or easily visible clothing at all times. Pedestrians can also wear glowsticks or other glowing accessories to make themselves easily visible to drivers. Pedestrians should stick to the sidewalks and crosswalks or walk facing oncoming traffic and as far from the road as possible. Avoiding walking in high traffic areas, especially while heavily intoxicated, is another way pedestrians can avoid injury. As most traffic accidents involving pedestrians result from over intoxication, St. Patrick's Day is a high-risk night for pedestrians.
DUI Accident Claims
Aside from causing an accident, getting injured, or dying, the damages that drunk drivers cause can result in legal suits and claims against them. Victims who prove that negligence was the causative factor in their accident are legible to receive compensation for damages such as:
Pain and suffering
Medical bills and future medical costs
Lost wages and earning capacity
Property damages
Wrongful death
Anxiety, depression, PTSD, and vehophobia
No matter the distance drivers intend to cover, drunk driving is a crime that can drastically alter the lives of victims.