Truck Accident Cases: There's More to the Story
POSTED ON December 18, 2019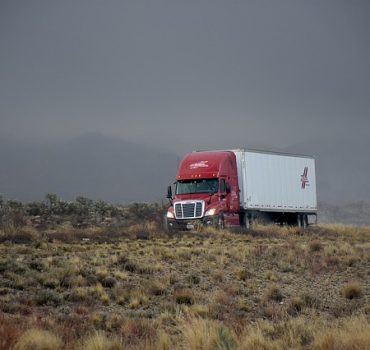 The federally required electronic logging systems in tractor-trailers may prove helpful to people in Nevada and elsewhere in seeking compensation for injuries suffered in trucking accidents. According to the National Highway Traffic Safety Administration, 365,000 large truck collisions involving other motor vehicles occurred across the U.S. in 2017. Of these accidents, 88,000 resulted in injuries and 3,480 caused at least one fatality.
The Role of Electronic Data in Truck Crash Cases
Analysis of the electronic data from tractor-trailers involved in collisions may help establish whether the truck operators violated any Federal Motor Carrier Safety Administration regulations or otherwise acted in a way that may have contributed to causing the wrecks. The FMCSA requires certain motor carrier operators to equip their vehicles with and use electronic logging devices to their hours-of-service. Synchronizing with vehicles' engines, these types of devices automatically record information including data on the driver's log, operation hours and miles, duration of engine operation, vehicle movement, and the route taken.
The information logged on these devices may provide details, such as a hard brake or speeding, that may help put together a clear picture of the events that led to the crash. For example, an analysis of the data from a tractor-trailer may indicate that the vehicle was traveling in excess of the speed limit prior to a crash and swerved just before the trucking accident occurred.
Liability in Commercial Motor Vehicle Collision Claims
Financial responsibility for the serious injuries or deaths resulting from trucking crashes may fall to the truckers, their employers, the truck manufacturers, or a combination of such parties. Under Nevada law, people injured in trucking accidents may hold the truck operators financially liable for their resulting losses, including medical expenses, lost wages, and physical pain and suffering. Based on the state's comparative negligence rule, truckers may have to pay damages that commensurate to their percentage of negligence in causing the crashes.
Whether formal employees or independent contractors, state and federal law also hold that trucking companies may be held liable for their drivers' neglectful or otherwise wrongful actions that result in injuries to others. In such cases, people may have to offer proof that the trucking company knew or reasonably should have known that the truck operator was acting negligently or recklessly. If the trucking company forced a fatigued trucker to dispatch, they may be held liable. Tractor-trailer manufacturers may have liability in trucking accident cases when defects contributed to the collision.